Although sports betting in Texas will not become a reality during this year's legislative session, the state is home to several famous people championing the industry's cause.
The Lone Star State has some iconic sports betting figures, from businessmen to celebrities to sportsmen.
Public support for online and in-person sports betting in Texas continues to grow despite being stymied in the Texas Legislature. Recent surveys show more than two-thirds of Texans support the idea.
As such, the efforts of these sports betting flag bearers in Texas should not be overlooked. They might be the tipping point the next time the legislature meets in January 2025 to discuss the issue.
In the meantime, let's look at the contributions of five Texas sports betting figures.
Mattress Mack
Jim "Mattress Mack" McIngvale is the over-the-top furniture salesman with the wacky commercials who's known as possibly the world's most famous sports gambler.
The 71-year-old has always made headlines for his outrageous bets on Texas sports teams.
In one of his more extravagant bets, the high-rolling sports bettor won $75 million off of $10 million in bets on the Astros to win the World Series last year.
Mattress Mack isn't a gambler as much as a savvy businessman. He claims to gamble but uses bets as hedges against furniture promotions.
What makes him controversial lately is his morally-skewed stance on sports betting in Texas. He is flat-out opposed to it.
He spoke out against the idea despite his history of placing massive multimillion-dollar sports bets as a promotion for his stores.
Dez Bryant
The former Dallas Cowboys wide receiver from Galveston made waves on social media last year with his wild predictions and putting his money where his mouth is.
Bryant, who holds the Cowboys franchise record for the most receiving touchdowns in a career, would announce his predictions on Twitter and Instagram during game days before placing high-stakes bets on the Cowboys to win.
It seems fans enjoy his contributions and bets because the Cowboys miraculously win each time he does them. Last fall, Bryant was three games out of three when he bet in favor of the Cowboys.
However, how he placed those bets might be contentious, considering Texas does not permit sports betting.
Nevertheless, as a Cowboys player, Bryant was notorious for bringing his energy and passion to every game. Now as a fan, he's bringing that same gusto, being vocal at games and electrifying the crowd.
Jamie Foxx
Born in Terrell, Jamie Foxx played quarterback for his high school team. He's an avid Dallas Cowboys fan who loves to bet on his team.
Since 2020, the award-winning actor, musician, and comedian is the brand ambassador for BetMGM, the exclusive sports betting partner of MGM Resorts nationwide.
Foxx is most known for his work on The King of Sportsbook campaign, which has been highly visible nationwide.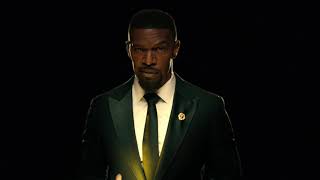 Kelly Pracht
CEO and co-founder of nVenue Kelly Pracht, a Houston native, has been leading solutions through engineering for over 18 years.
She began at HP Enterprise and pivoted to sports by delivering unique new experiences to sports fans.
nVenue, her brainchild, is a software that uses machine learning and artificial intelligence to provide real-time predictions and analytics for every outcome of a play.
In an interview last summer, Pracht said the micro-betting market could generate $160 billion in bets by 2025.
Fred Faour
Known as an American author, gambler and sports radio talk show host in Houston, Faour "the Falcon" is also a co-host on the KFNC's flagship show "The Blitz."
An avid gambler, Faour wants to see legalized sports betting in Texas but understands the complexities surrounding it.
As he sees it, Texas is a diverse place with many different perspectives making it hard to paint Texans with one brush. He strongly believes, however, a sports betting measure would pass if the people could vote.
Faour previously worked as a sports editor at the Houston Chronicle.